So, I'm seriously in love with some of the blogs I follow! Life is so busy with out some of these bloggers I'd miss some cool things that are out there.
For example I found this site just as I was starting to really get into blogging but was recently told of some great offers they are doing: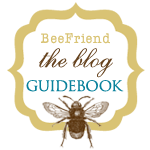 It always has great updates and ideas for us up and coming bloggers. Not to mention for a limited time you can list your blog for free in their Category listing.
ALSO- they are doing another limited time only to add a button listing of your blog. So all others out there can find your blog and check you out!

Stroll on over and take a look at em!